Herbal Homes
A journey across alternative health care for women in Lagos slum communities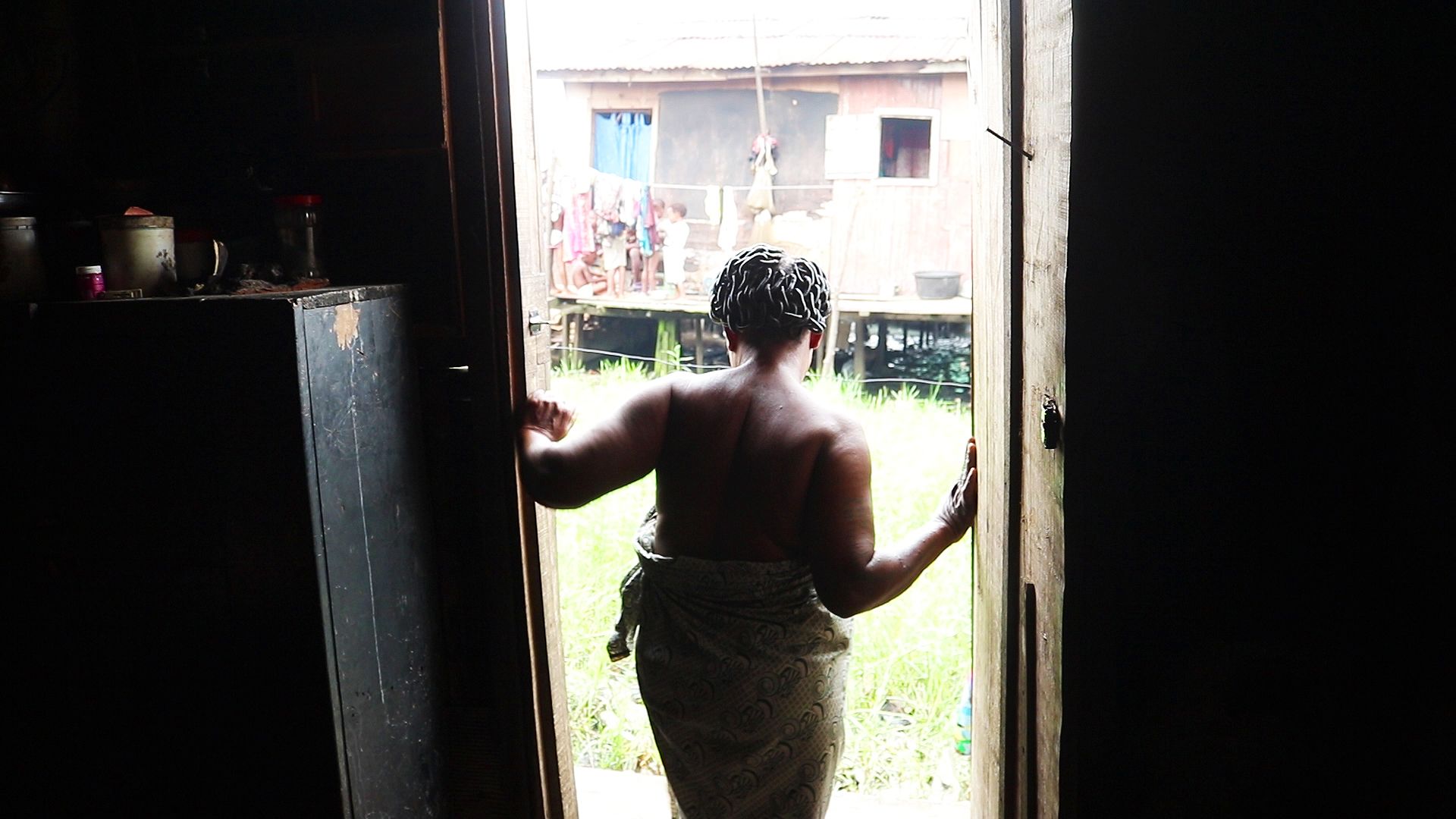 Shogunro Ago Ogu is one of the riverine communities in Iwaya, Yaba area of Lagos. It is home to various tribes in Nigeria and beyond.
This fishing community that has existed for many decades could hardly boast of basic facilities such as a Primary Health Centre. This has led many of the pregnant women into the homes of traditional herbalists.
In this radio report, Bunmi Yekini takes a look at the dangers inherent in this kind of practice and the need for government to quickly intervene.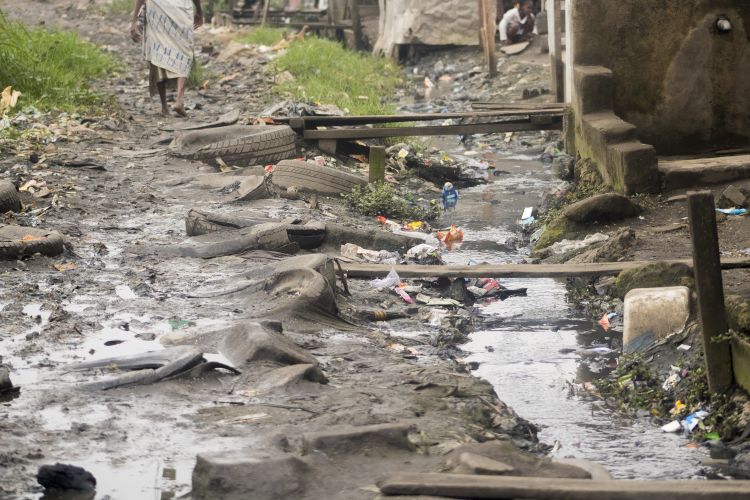 This is Ajoke street, the road that leads up to Shogunro Ago Egu. It is lined with tires to help people navigate the marshy ground.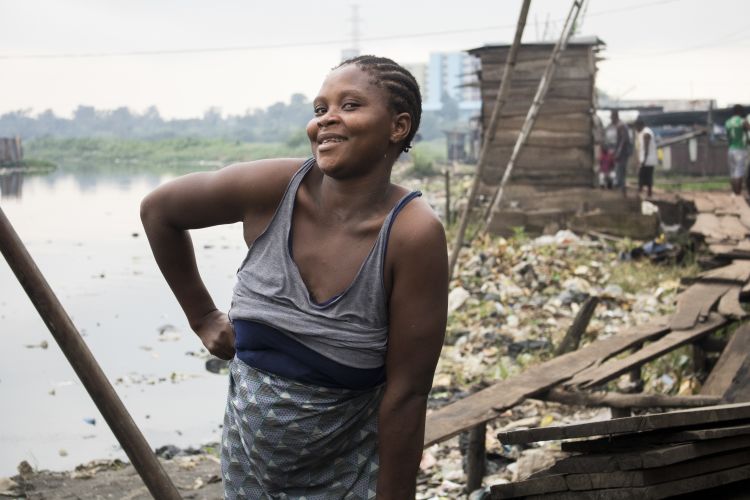 "We need clinic here, make Buhari come and build clinic for us," said Zainab Raji (Pictured above).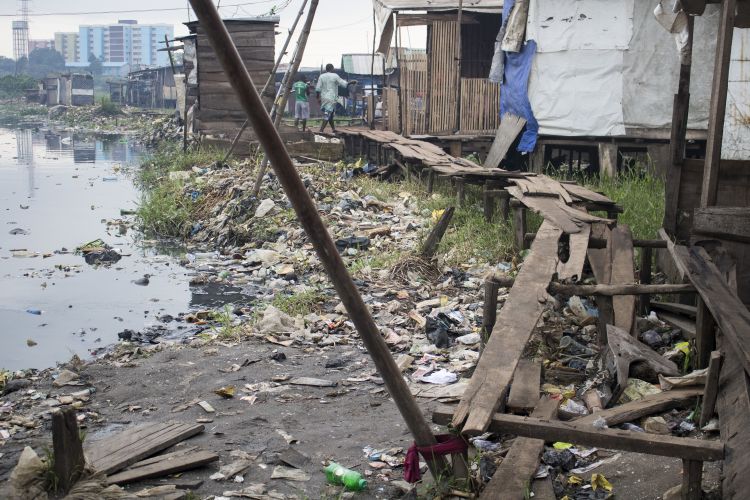 One of the entrances to Shogunro Ago Egu community.
One out of eight people in the world lives in a slum and this comes with many challenges. Shogunro Ago Ogu and Oko Agbon are slum settlements in Lagos, Nigeria.
Flourish Chukwurah speaks to residents of these communities about why they choose herbal doctors over hospitals. She reports on how and why the government is incorporating Traditional Birth Attendants (TBAs) into the state health care system.
"If the person can do it for good five times, I bet you within a whole year no more catarrh," Awhi, a herbal doctor, says about his remedy for frequent runny nose.
He leans forward and points to one of the buckets of herbs that his apprentice has lined up in front of him. "This one is Rheumatism powder." 
Malaria Powder, Rheumatism, BB Powder; each one is labeled according to the disease they were made to cure. The herbs made from trees he has planted himself.
Bernard Awhi, 41, is one of the leading herbal doctors in Oko Agbon, another slum community that is neighboring Makoko and Shogunro Ago Ogu. The whole community sits on black stagnant water. 
The people of Oko Agbon have limited access to sanitation services, schools and other basic amenities including health care.
814 out of every 100,000 women died due to complications from pregnancy or childbirth in Nigeria. This is the  second highest rate in the world after Sierra Leone.
Everyday approximately 838 stillbirths occur and 660 babies will die before reaching their first month,  the report states. 
"In the nineties, people in this community were dying like chickens," Awhi said. He watched his father, a full- time fisherman, help other family members during their pregnancy and delivery. "I said to myself, I can do something to assist my people. That heritage of lifesaving that I had received from my parents let me develop it."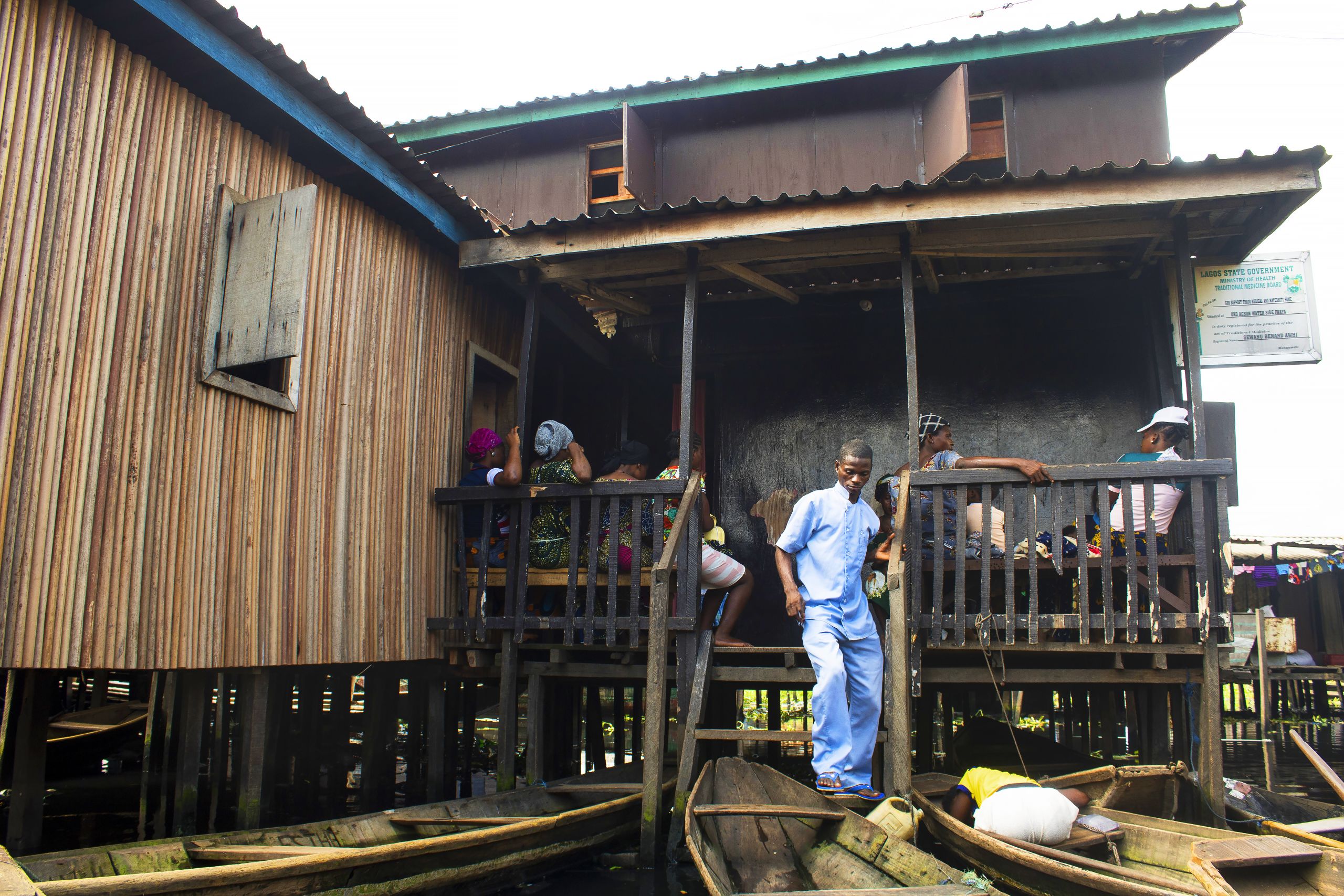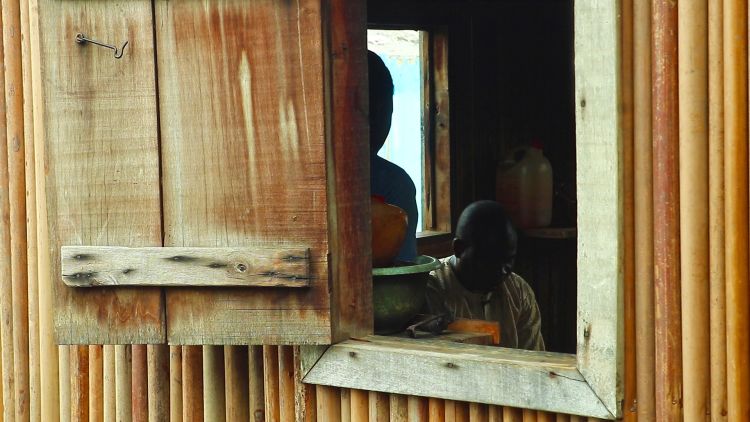 Ahwi and his apprentice making some herbs.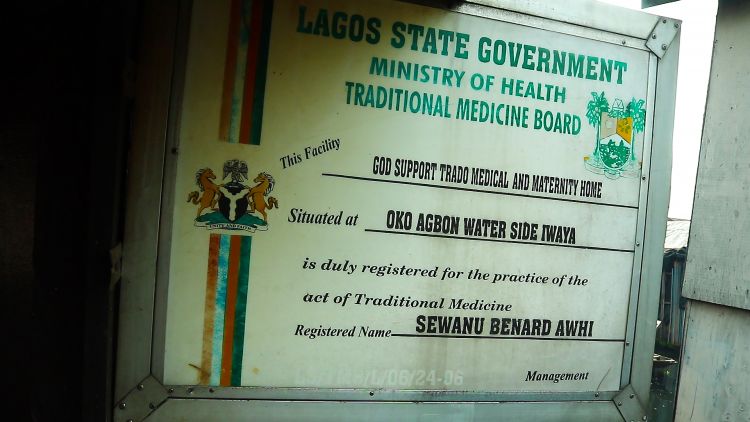 A billboard in front of Ahwi's clinic.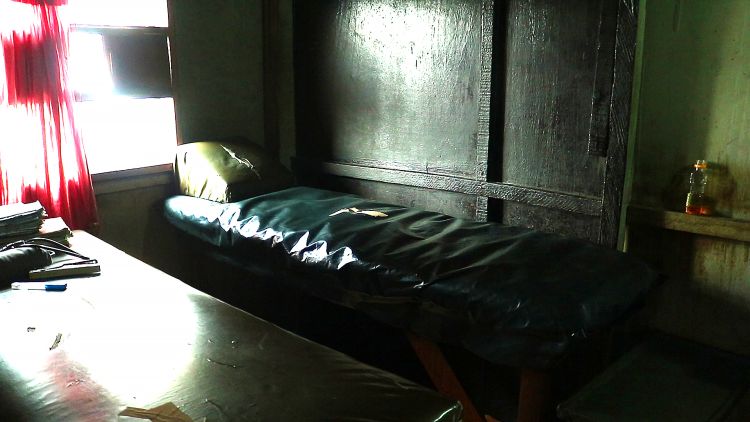 The labor ward in God Support Trado Medical and Maternity Home, Oko Agbon.
Three out of seven of Bernard Ahwi's apprentice nurses.
After Awhi graduated from the University of Lagos with a degree in Computer Science, he proceeded to Badagry to train under Peace Lovers tradomedical clinic, a herbal home.
Three years later, he came back to Oko Agbon to set up his own clinic- God Support Trado Medical and Maternity Home. 
Since then, he said he has delivered more than 2,000 children in the community and on an average he records up to 15 births in a month. 
"Sometimes when we see complications that are of unknown origin, government has said we should refer the patients to GH (General Hospital) or any close private hospital,"said Awhi.
Google maps estimates the driving distance from Awhi's clinic to the closest government health facility, Iwaya Primary Health center, to be 12 minutes. However, Ahwi said in real time it could take up to an hour. 
"If we want to refer patients, we find it very difficult," he said. "You will have to bring boat, flying boat, before they get to the land. Then you'll have to arrange for a car that will take you there."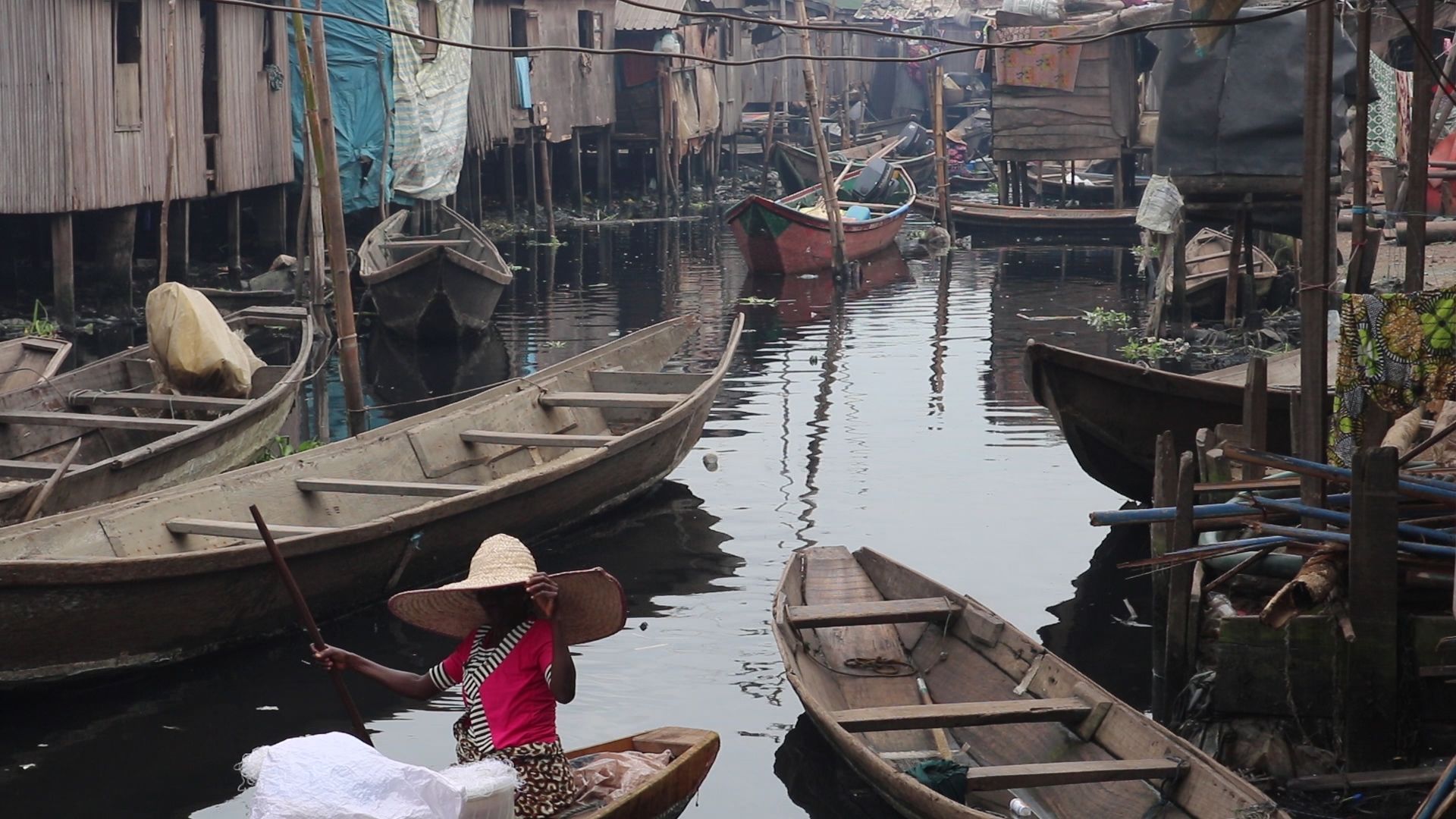 "Experts agree that the risk of stillbirth or death due to intrapartum–related complication can be reduced by about 20 percent with the presence of a skilled birth attendant," 
Kuton Taiwo, the Ward Focal for Aderupoko ward, says "If you have a problem, definitely you must find a solution". Oko Agbon falls under the Aderupoko ward, which is classified under the Lagos mainland Local Government. "We know it is very difficult for some of them so we come and meet them."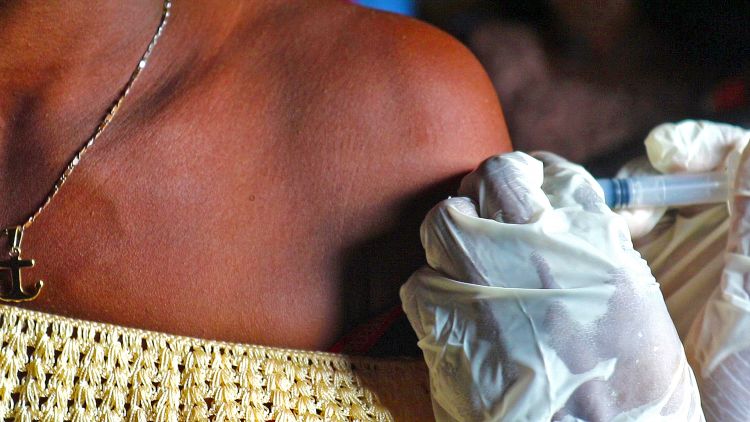 The state government through the primary health centers (PHCs) partners with Traditional Birth Attendants (TBAs) to bring health care into these communities. 
"I have to take care of the unimmunized children here," said Taiwo. The third Monday of every month is immunization day. Taiwo and her team from the Iwaya Primary health center visit specified herbal homes to immunize mothers and children in the community. 
"It has really helped," she said. "Because before the unimmunized children were so many." 
They also implement other outreach programs organized by the ministry of health, like the Maternal, Newborn and Child Health week.
"So for 5 days we have scheduled ourselves to go to different sites, there's one going on at Makoko too," she said.
Ahwi, the herbal doctor, said he appreciates the effort of the government, but the community still needs a closer health center that he can refer his patients to when there's an emergency. 
In response to this, Taiwo said that building a hospital in the community is not easy, it is a capital intensive project that would provide a long term fix to the problem.
"We are short staffed already, that is the major thing. Lagos state is not recruiting anybody. Like me now I will have to work in 5 different places throughout this week."
"The shortage of human resources is a challenge that requires new strategic thinking," the Governor of Lagos state, Mr. Akinwunmi Ambode said while speaking at the graduation ceremony of TBAs who had undergone the General Hospitals Immersion Program. 
WHO notes that 23 skilled medical professionals to 10,000 people is the critical threshold. However, Nigeria is lagging behind with the ratio of doctors to the population at 20 skilled medical professionals to 10,000 people.
"One of our policies in the health sector is to empower our traditional medicine practitioners,"  Mr Ambode said, "and make them an integral part of our healthcare delivery system."
The state, through the Traditional Medicine Board supervises the affairs of registered Traditional Birth Attendants (TBAs) and provides training for them on a regular basis.
"We are trained to understand signs and symptoms," Dr. Ahwi said. "They also teach us how to assign dosages and keep our environment clean."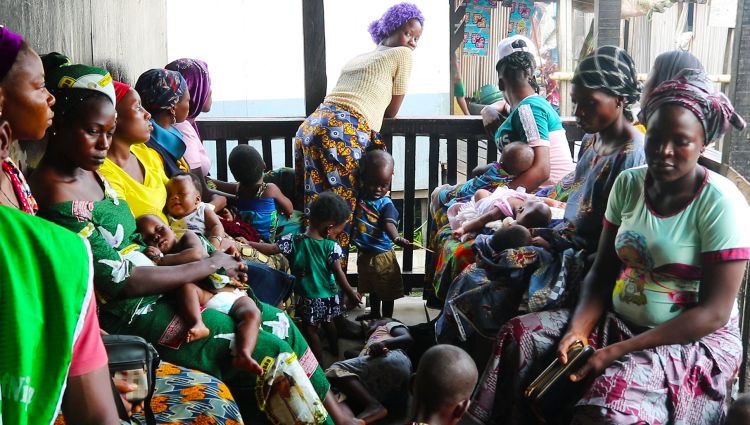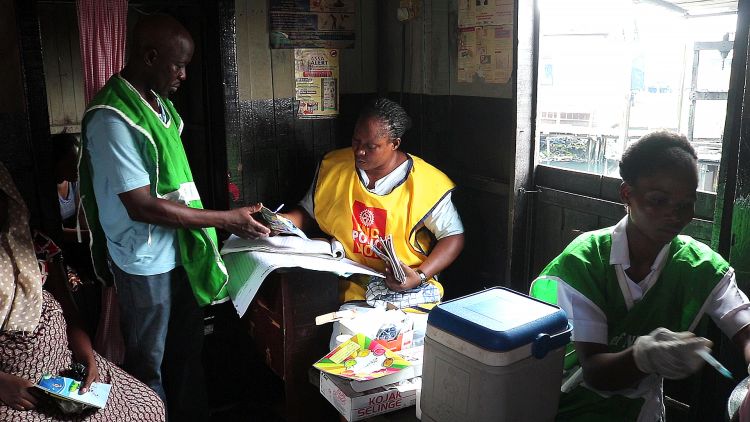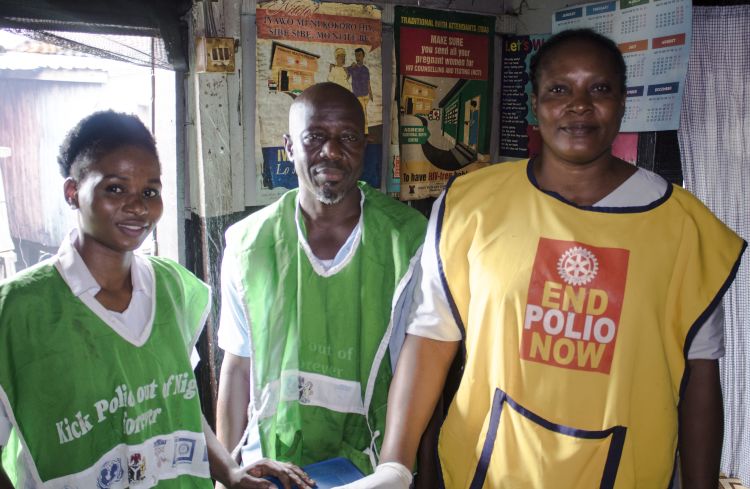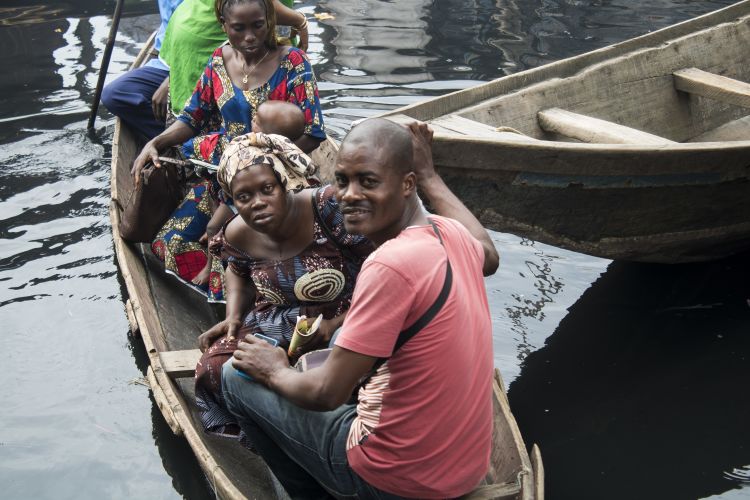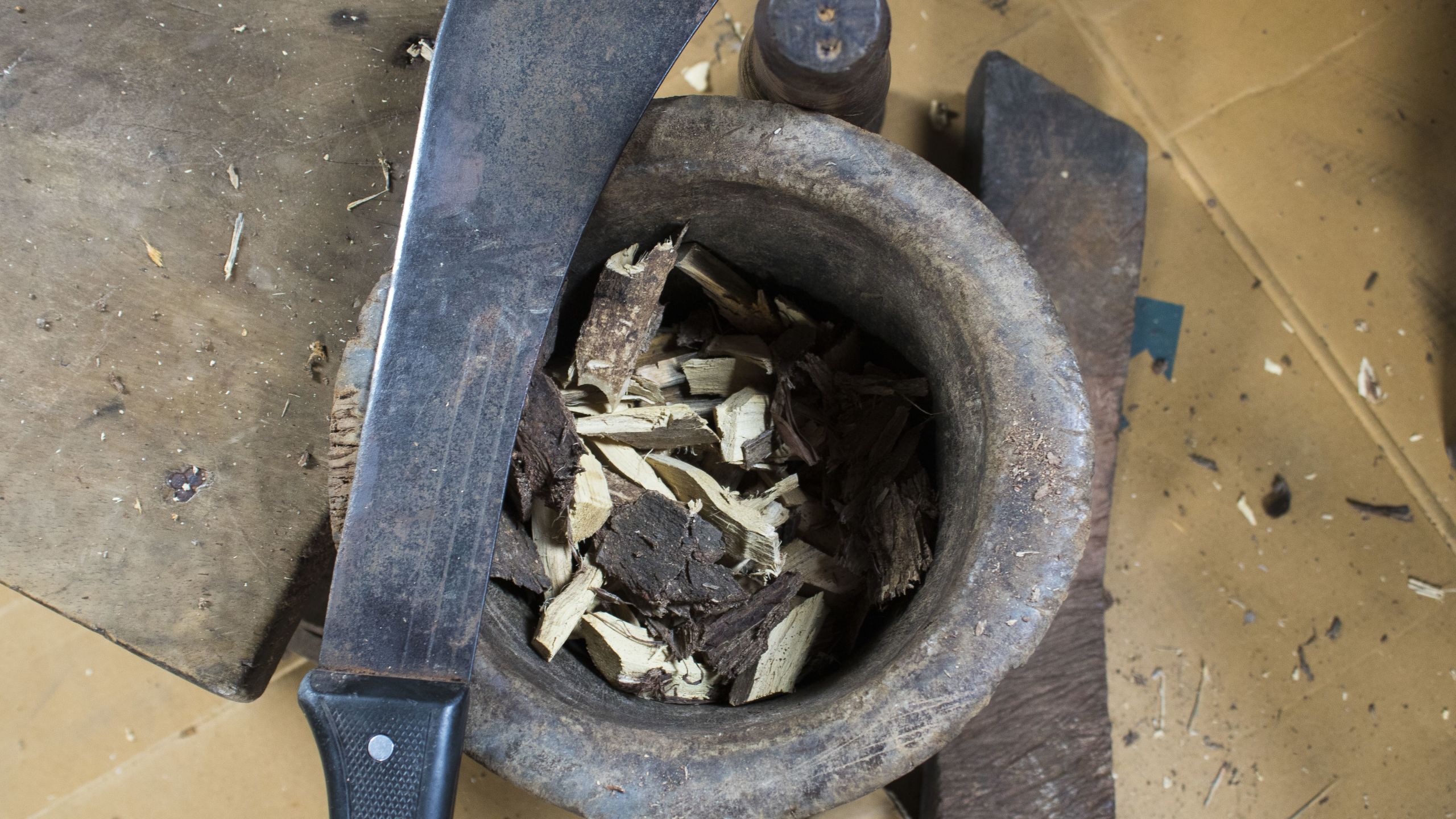 Ahwi has just completed another hospital in Badagry, where his family originally comes from. He said he would like his three daughters to take over from him in the future. He is living his childhood dream. 
"I'm not after money, I'm after saving lives in my community."
And when he's not treating patients or planting herbs, he is 'saving souls'. "I'm a Jehovah's Witness, I like preaching to people. So I have two life- saving jobs now: spiritual and physical."
Goal 3 of the Sustainable Development Goals (SDGs) is to ensure healthy lives and promote well-being for all at all ages. Goal 3.1 is specifically targeted at reducing the global maternal mortality ratio to less than 70 per 100 000 live births by 2030.
Child spacing by self-determination of periods between the childbirths, Professional care during pregnancy and childbirth, Timely access to hospitals, and Strong political will have been identified by medical experts as some of the factors that could improve maternal health. For Shogunro Ago Ogu, Oko Agbon, Makoko, and communities like them, alternative health care is playing its part too.